Outstanding Topics for Argumentative Essay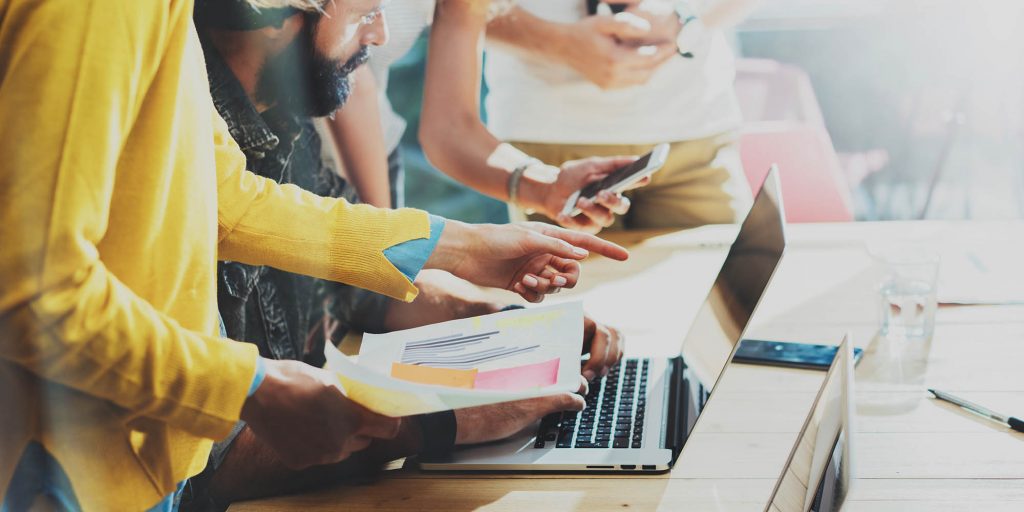 Students think that argumentative essay writing appears to be a very tough feat without proper support and guidance. A majority of the argumentative essay topics look lengthy and cumbersome. Without awareness about the intricacies and particularities involves in this particular type of work, you too will feel lost in a maze of ideas. Lots of skills are involved in the arguments: having or coming up with a claim, analyzing the pros and cons, defending your argument through critical thought, reasoning and convincing skills, proof, taking into accounts both sides of the dispute, and reaching a conclusion. If you are aware of what you have to do, writing on argument essay topics becomes easy.
What Is A Good Argumentative Essay Topic?
Many a student wonders what is a good argumentative essay topic to work with, what does a well structured essay looks like, etc.? Well, it's not that big of a deal. There are lots of good argumentative essay topics to choose from, but you have to pick one which you can easily write an essay on.
Easy Argumentative Essay Topics
Want to know what happens to be some good argumentative essay topics to pen an essay on? Let's see:
Fast food is making America fat.
Parents need to be very friendly with their kids.
Are smartphones harmful to our health?
Education needs to be free for all.
Is single-sex education still a good idea in 2019?
Argument Essay Topics by Education Level
Topics for argumentative essay writing have greater variety, and they are given in relation to their suitability to different education levels.
Argumentative Essay Topics for Middle School
Following are some examples of argumentative essay topics for middle school:
Should parents let kids use the internet unsupervised?
Are video games making kids smarter or are they affecting their attention spans?
Should schools abolish homework? Give reasons to support your answer.
Is bullying a serious problem?
Must school cafeterias provide students with healthy lunches?
Homeschoolers are diligent and hard working.
Argumentative Essay Topics for College
Argumentative essay topics for college students to help them discuss things they feel deeply about and defend or condemn. They think: I want to write my argumentative essay on this concern. Appropriate writing argumentative essay topics for college are:
Do paparazzi have the right to pursue celebrities?
It's okay to date multiple people at the same time.
Standardized testing is the best way to judge your potential.
The college admission process is competitive.
The legal age of drinking should be lower.
Argumentative Essay Topics for High School
Argumentative essay topics for high school give high school students a great chance to develop their views and present them:
School proms are disappointing. Do you agree or disagree?
Studying arts and music is very important. Argue in favor or against.
Teens commit suicide due to pressure to get good grades.
Should parents lay down curfew hours or not?
Controversial Argument Essay Topics By Subject
There are five types of claims in which an argument can be placed. Each claim is being elaborated through an example topic:
A claim of definition: What is euthanasia?
A claim of cause: What causes it?
A claim of value: What are its moral implications?
A claim of policy: Should there be laws on it?
A claim of fact: What's the statistical ratio of people going for it?
Medical Argumentative Essay Topics
Here are a few medical topics and ideas you can use for your write-up:
Do people need greater cancer awareness? Why?
Abortion is a woman's right over her body. Do you agree?
Should there be a moral judgment around euthanasia?
Cannabis should be prescribed as painkiller freely.
Generics should be barred by the FDA.
Music Essay Topics
These essay topics related to music can lead you to find a topic for argumentative essay:
Blues make us feel depressed.
Music is a therapy that can be used for illness.
Music should be played in an examination room to help students focus better.
Distribution of music should be free.
Music preferences reflect personality.
Sports Essay Topics
Let's see a few hot sport-related issues to work on:
Cheerleading should be banned.
Boxing is a dangerous sport.
Students who are athletes don't have to take exams.
Should athletes be allowed to use steroids?
Women in sports – are they as good as men?
American History
You need to have background knowledge for dealing with an American history topic like the ones underneath:
America's Foreign policy over the years: Strengths and weaknesses.
Who has been the best American president and why?
Landing on the moon. Did it happen or not?
How slavery impacted America.
The Vietnam War and its impact.
Psychology
Psychology topics are interesting and allow for a decent well-grounded piece. Here are some suggestions for your paper:
Parents are responsible for their kids' mental health
Stress is good as it makes us perform better.
Divorce doesn't impact children.
Anorexia can be overcome through will power.
Punishment is useful for raising obedient kids.
Topics About Animals
Care for animals and their right? See the following:
It's ok to test cosmetics on animals.
Slaughtering animals as a sacrifice is barbaric.
Endangered animals don't need to be saved.
Hunting is a good hobby.
Keeping animals encaged in zoos is cruel.
Immigration
Immigration topics are an area with room for debate. See a few ideas:
Immigrants shouldn't be given citizenship.
Building a wall on the border is a great idea.
Immigrants are stealing our jobs.
Immigration policies are unfair to US citizens.
Immigrants resist getting assimilated in the culture of their adopted country.
Technology
These technology-related ideas are based on contemporary issues:
Online activism is enough to show one's involvement.
It's impossible to survive with smartphones anymore.
Trolling others is an innocent action.
Facebook and Instagram make people feel lonely?
AI will eventually become superior to human intelligence.
Argumentative Philosophy Essay Topics
The following philosophy statements can be debated upon:
Are religion and philosophy opposed to each other?
Human beings are evil by nature.
Happiness stems from money.
Does having a conscience increases life's burdens?
Is beauty indeed in the eye of the beholder?
What is the true purpose of our existence?
Science
A few science issues you can write actively on are:
Burning fossil fuels is bad for the environment.
Should we monitor our carbon footprint?
Genetic engineering can help in the creation of designer babies.
Cloning is for the good of the human race.
Oil drilling should be banned.
Fun and Interesting Argumentative Essay Topics
Following are a few interesting argumentative essay topics or unique argumentative essay topics:
Books are not the only things that give us knowledge.
Why every student should give nootropics a try.
What does free speech really mean?
Why studying at night is the best way to study?
Should your parents be on the contact list of your social media account?
Tips for Writing An Argumentative Essay
A few handy tips to ace your write-up:
Write from your heart.
Your topic needs to have two sides or a scope to be debated upon.
Preset both the sides of the argument before supporting one.
Support your position through substantiation.
Don't summarize or paraphrase things.
If given a choice, try to go for a topic for argumentative essay that you feel deeply about.  Convey your feelings in your writing in different types of academic essays. When you have a unique topic, research it, collect evidence, develop an emphatic stance and attempt to defend it in front of the reader. Tell your readers why you are right!